MAGWELL hump magnets have been developed to high volume free flow material. Hump magnet are available in both manual and automatic models and are strongly built with a stainless steel or mild steel Housing. We can design and manufacture adapters made to customer specifications.
HUMP MAGNET:
Handle powerful plate magnets to remove contaminants from free-flowing materials in enclosed flow lines, large pieces of tramp iron as well as ferrous fragments from gravity-flow materials before they reach storage bins or processing equipment. They can be mounted in spouting lines or on the processing machines. The hump shape directs the product flow into the magnetic field.
The Magnets are of hinged type and can be easily opened for periodic cleaning.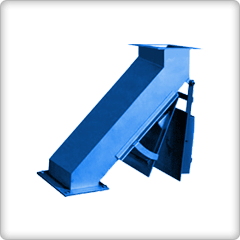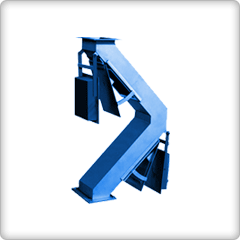 FUTURE:
Offset design breaks up clumps and directs material into magnetic field.
Select double or single hump housings sized and outfitted to your specs.
Mild steel or stainless steel construction.
Transitions for round, square, or rectangular spouting.
Available with Ceramic or Rare Earth magnets.
Hinged plate magnets swing open for quick manual cleaning.
Self-cleaning models reduce cleaning time and labor.
Custom mounting flanges are available
Abrasive resistant product contact surfaces
APPLICATION:
Automatic and continuous removal of tramp iron process industries
Chemical industries
Ceramics industries
Food industries
Minerals
Plastic industries
Rubber industries
Recycling industries
Tobacco