MAGWELL Liquid line separator designed has high intensity neodymium magnet rods are contained Easy-clean assembly to remove contaminants from liquids and syrups. The rod configuration guarantees maximum exposure of contaminants to the magnetic field without impeding flow.
T-TRAP LIQUID LINE:
MAGWELL T-Traps are design to remove unwanted ferrous and work-hardened stainless contaminants from processing lines. They capture fine ferrous particles that are created by wear of upstream processing equipment. T-Traps are typically placed in front of pumps, Screens and mills to protect vital plant equipment from costly metal damage and system downtime.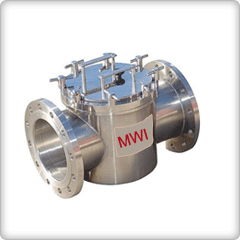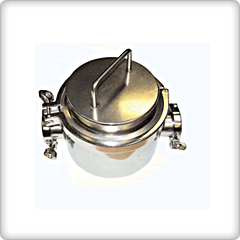 PLATE MAGNETIC TRAPS:
MAGWELL Plate magnetic traps are designed to protect product flow line sand pumps by magnetically removing ferrous Contaminants from liquid and slurry product streams. Plate magnetic traps provide purification of liquids and tramp metal separation for a variety of wet food processing industries like fluid, strained from viscous and heavy fibrous products.
Features:
High energy Rare Earth magnet material
Stainless steel construction
Quick-release clamps provide easy removal for inspection and cleaning of the magnetic element
Other line connection types available
High pressure housing design
Non-standard line sizes on request
Custom design