MAGWELL Hand Magnets are used to remove unwanted ferrous particles where other equipments cannot be used/accessed
Features:
Easy removal of iron particles from the handle by a quick snap facility
Can be made to customer requirements
Made out of powerful Permanent Magnet
APPLICATION: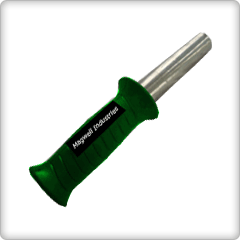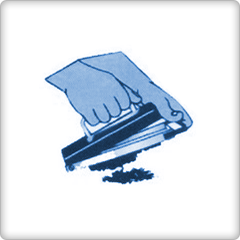 HAND MAGNETIC TESTING ROD:
The highest quality MAGWELL easy Clean Hand Magnet is designed developed and manufactured for sampling products and evaluating for ferrous contamination. Industrial Hand Magnets are used at critical points throughout the production line; it is highly suitable for free flowing powders, granules and liquids. The stainless steel encased rare earth magnetic tube will attract ferrous contamination as it is passed through the product, which can then be sent for analysis. Our range of Food Industry Hand Magnets are manufactured to food industry standards, it is lightweight and easy to handle. Releasing the catch and sliding out the magnetic inner tube, which causes the contamination to fall away, can also clean it quickly and efficiently.
Specification:
High intensity, high gradient, high power magnet
Manufactured to food industry standards
Maintenance free
Manufactured to custom design
APPLICATION:
Automatic and continuous removal of tramp iron process industries
Chemical industries
Ceramics industries
Food industries
Minerals
Plastic industries
Rubber industries
Recycling industries
Tobacco